Meetings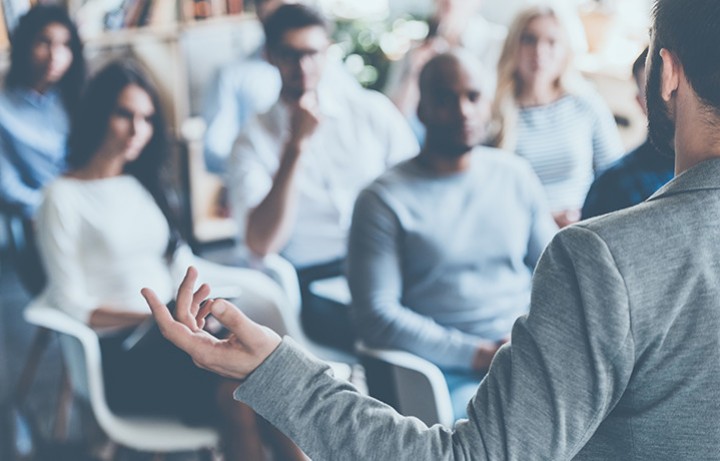 Impeccable Miami Meetings
Our lush tropical oasis and stunning Soffer golf course are an inspiring backdrop to our 40,000 sq. ft. Conference Center and Magnolia Courtyard; set to captivate, motivate, and energize the brightest minds. All-inclusive business amenities, top tier technology and flawless service combine for impressionable meetings. Impeccable hospitality greets attendees from the moment of arrival, with a fully automated registration area for private conference check-in.
Sophisticated
meeting services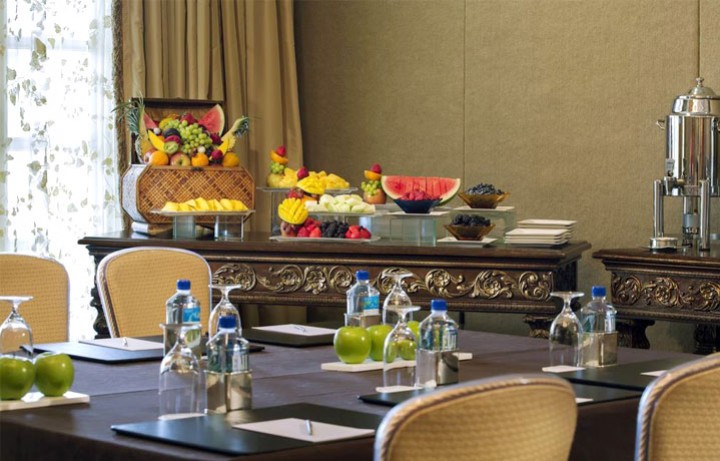 Meeting Promotions
Plan on events par excellence from the boardroom and beyond with tailored packages to work for you. We'll keep you updated on Turnberry Isle's latest promotions, venue rates and availability, as our event experts help flawlessly execute gatherings of greatness.
Meeting Promotions
3 x Sweeter
Book your 2017 meeting with rates from $159 pp and choose 3 of the following concessions:
One complimentary guest room for every 35 occupied (cumulative)
One complimentary staff room for every 50 occupied (cumulative)
Double / Marriott Rewards® (up to 100,000 bonus points)
20% off in-house audio visual rentals
15% off banquet menu pricing
One-hour welcome reception
Complementary function space
30-minute Golf Clinic for up to 20 attendees
Wi-Fi in the meeting space
Chef's Garden Experience
Professional group photo
AM & PM refreshment breaks
One complimentary suite on peak nights (OBSK)
*Programs must be booked and occur in 2017, with a minimum of 60 rooms on peak or more. Restrictions apply.
---
A Brighter Weekend Awaits
Book a weekend meeting and allow your attendees to experience a luxurious tropical retreat in exclusive Aventura, Florida.
Earn Double Marriott Rewards Points (up to 100,000 points)
One (1) complimentary guest room per 45 occupied
Two (2) complimentary 50-minute spa treatments
Two (2) complimentary foursomes of golf
Complimentary Wi-Fi in conference center
*Offer only applies to new bookings and based on availability. Programs must be booked and occur in 2017 with a Thursday to Sunday pattern. Tax and service charge is additional. Offer cannot be combined. **If in-house SAV system is used exclusively
Resort Highlights
A complete tropical resort escape with endless ways to relax, unwind and indulge in sun-drenched South Florida living; at Turnberry Isle you'll enjoy a luxurious Miami getaway without ever leaving the property.
Centrally located between MIA and FLL airports
40,000 sq ft of flexible meeting space
Vast outdoor event options
Two signature restaurants & championship golf
âme Spa & Wellness Collective
Resort Highlights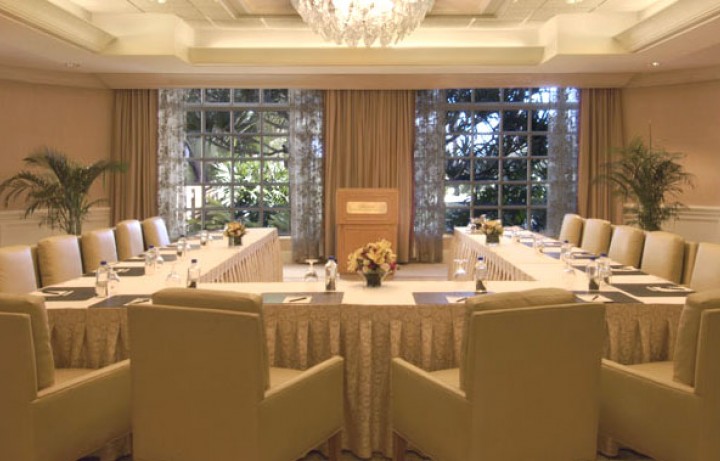 First Class Amenities, Flawless Service
From our full-service business center with premier amenities, extensive audio visual equipment and full technical support including audio and video recording as well as meeting planning and consultation services available, consider us your satellite business office away from headquarters.
First Class Amenities, Flawless Service
Hours
Mon-Fri | 8 am-5 pm Sat & Sun | 8 am-12 pm
---
Full-Service Business Center
Wi-Fi access
Computer workstations
Administrative support services
Conference call capabilities
Packing, mailing & shipping services
Laser color printing & copying
Office supplies
E-mail services
---
Equipment rentals
Computers
Conference call phones
Copy, fax, printer & shredder machines
Laptops
Printers
Two-way radio cell phones
Audio visual services
Full line projection capability
Concert sound systems
Lighting equipment
Professional technicians & operators
---
Available upon request
Video & audio recording services
Meeting planning & consultation
Multi-image presentation
Computer data projection
Event Specialists
Partnering with some of Miami's leading event specialists, Turnberry Isle Miami entrusts these Miami area meeting specialists to help bring your vision to life.
Event Specialists
---
Miride
Sonia Hosein, Director of Meetings & Events
shosein@miride.com | 954-770-1677
www.miride.com
---
360 Destination Group
Katie Webb - Account Executive
katie.webb@360dg.us | 954-271-3050
www.360dg.com
---
Hello Florida!
Ms. Valerie Matalon - Sr. Account Executive
vmatalon@hello-florida.com | 754-263-4040
www.hello-usa.com
---
PSAV - In house provider
Carlos Ventura - Director of Audio Visual
cventura@turnberryislemiami.com | 786-279-6829
www.southernav.com | sav.stagesets.net
---
Koncept Events
Daniel Stier, VP of Sales
daniel@konceptevents.com | 954-390-0898
www.konceptevents.com
---
Rock with U
Ross Bielejeski
ross@rockwithu.com | 954-404-6547


---
AFR Event Furnishings
Mandy Diaz - Account Executive
mdiaz@rentfurniture.com | 305-757-7500
www.afrevents.com